Welkom in La Futaie, een plek waar genieten centraal staat.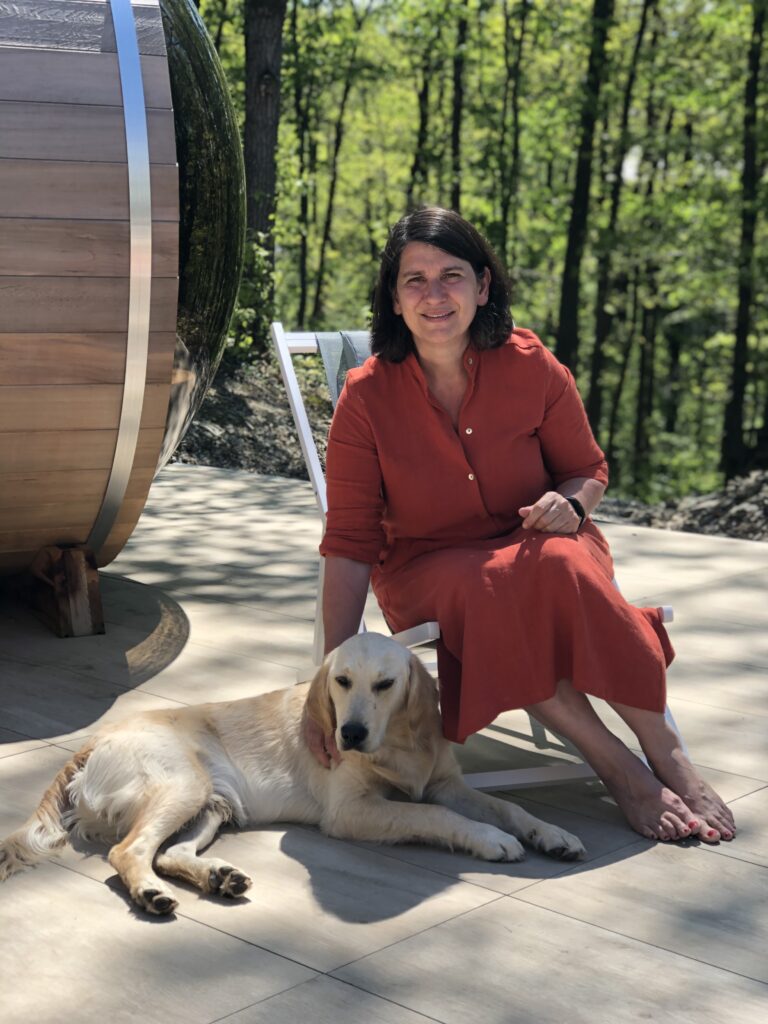 Een plek waar genieten centraal staat. Genieten van zowel inspanning als ontspanning. Na een deugddoende wandeling relaxen in de jacuzzi of opwarmen in de sauna. Een plek waar wordt genoten van en met vrienden en familie, van degene die je het nauwste aan je hart liggen. Uitgebreid samen koken en daarna heerlijk tafelen met een glaasje wijn. Het begin van een avond waar nog lang over gesproken zal worden.
​
Dat is wat ik hoop dat u zult ervaren in La Futaie. Een huis waarin ik mijn hart en ziel heb gestoken. In 2020 besteedde ook ik mijn vrije tijd aan een nieuw project, een grondige renovatie van het huis. De keuken werd opgeknapt, het meubilair en de kamers opgefrist. Het terras werd het nieuwe pronkstuk van het huis, voorzien van alle luxe.
Ik probeerde van het huis een thuis te maken. Een plek waar het gevoel van gezelligheid primeert en iedereen zich meteen thuis voelt. Geniet ervan met volle teugen!
Heeft u verbeterpuntjes of andere feedback, dan hoor ik dit graag! Zo kunnen we streven naar de ultieme vakantiewoning.
Groetjes,
Edith Esser
Grote en gezellige woning met alle nodige voorzieningen en een zalige buitenruimte met wellness in een prachtige omgeving.
Axelle De Paepe
2022-01-10
Very nice and cozy accommodation, excellent host, very very clean and comfortable. Immersed in durbuy golf forest, beautiful and relaxing sights from terrace/sauna/jacuzzi. Definitely recommended for a relaxing stay with friends or family!
Een prachtige week gehad in dit prachtige huis! Alles aanwezig voor een geslaagd uitstapje, gelegen op een toplocatie! Zeker een aanrader.
De zeer uitgeruste en ruime kamers en woonkamer zorgden voor een zeer ontspannen sfeer en heerlijk vakantiegevoel. Daarbij gaven de jacuzzi en sauna steeds de nodige ontspanning na lange wandelingen in de mooie vallei!
Een fantastische week gehad in een ruim en goed uitgerust. Heel aardige gastvrouw en goed ontvangen. De combinatie van een jacuzzi en sauna is perfect, ze werken beide ook super. De douche is meteen warm en de bedden slapen goed. Als laatst is er natuurlijk de prachtige omgeving voor een heerlijke wandeling. Ik wil mevr. Esser bedanken voor de heerlijke week!
Een erg mooi, gezellig ingericht huis met een rustige locatie maar toch met genoeg activiteiten en winkels die dichtbij zijn! Het terras was ook zeer aangenaam met de ruime jacuzzi, sauna en een mooi uitzicht! De eigenaar was steeds zeer vriendelijk en behulpzaam als we een vraag hadden en ook zeer correct. Zeker voor herhaling vatbaar!
Max Carpentier
2021-02-09
Het huis is heel mooi ingericht en er is genoeg ruimte (verschillende zithoeken, grote tafels,...). De locatie zorgt ook voor een mooi uitzicht op de vallei. De eigenaars stonden steeds voor ons klaar als we vragen of problemen hadden. Zeker een aanrader!
Camiel Geudens
2021-02-08
Het huis is mooi, proper en heeft ruime slaapkamers. De jacuzzi, sauna en super grote eettafels waar je met 16 man aan kan zitten (zowel binnen als buiten) zorgen voor een ontspannen vakantiegevoel. Verder is de eigenares zeer behulpzaam. Ik kom graag terug!
Marthe Bluekens
2021-02-02
Accommodatie met topligging en voorzien van erg ruime kamers! We hebben volop genoten van de jacuzzi & de sauna. Erg fijn verblijf!
hannah de schrijver
2021-02-02
Mooi, groot en proper huis. Uitgerust met alles wat je als gast nodig hebt (ook sauna en jacuzzi aanwezig). Zeer behulpzame eigenaars. Aanrader!